Top 12 Real Estate Marketing Tactics for 2019
In a competitive field like real estate, you need to make sure that you stay up-to-date with any and all of the real estate marketing tactics for 2019 and beyond. Knowing what you can do to stay ahead of the curve isn't bad, it's required.
Any efforts you make to keep your real estate marketing ideas fresh will be rewarded because there's no firm guarantee that yesterday's tactics will still be just as successful as today's.
So here are some tips for real estate marketing in 2019 and beyond.
First, a refresher course, because you keep something else in mind: if you are in real estate, there's a reason why you want to be investing now in digital marketing tactics.
Top 12 Real Estate Marketing Trends for 2019
Granted, there was a time when a prominent downtown office was all a real estate agent needed to attract prospective sellers and buyers searching for their dream home.
Those days are over. With 80% of today's homebuyers looking for a new home online, an agent's online presence is already the best way to close new sales.
Pretty soon, the Millennial and Generation Y age groups will account for more than 50% of all new home buyers. So, if you're a tech-savvy real estate agent, you meet them where they're at – online. That's why real estate marketing online is a must for real estate agents.
You need a virtual office — an online presence that stands out and provides crucial information, particularly to the younger generation of first-time home buyers.
Those are the basics. But where is the market in 2019?
Here are some top predictions.
1. Use Video Today!
With the year more than half over, it's a smart idea to be preparing your marketing efforts for tomorrow, and that means if you haven't already embraced video, you need to start immediately. Today it's impossible to ignore the impact videos are having, even if they've been on the internet for a while now.
Video is also what people want to see and share with friends, and social videos have been shown to generate far more shares on social media sites than text and images combined.
Videos also drive organic traffic, and if you're a Realtor with social media accounts, you can use videos to create stories.
Do you have clients who absolutely fell in love with the home you sold them? That's a great video right there.
Are there exciting new things going on in the neighborhoods where you're selling homes? Another great video idea.
If you're not sure how to make a video, there are plenty of apps and software out there to help you out. iMovie from Apple can turn your videos into movie magic, they like to claim, where you can piece together different clips and pictures and even add some music to the mix.
Videolicious also allows you to make videos from scratch, and with high quality.
2. Use Social Media to Promote Authenticity
People like to do business with others that they know and trust. So what's the point of doing social media as a real estate agent?
It's all about you. You are your main brand, so you want to use your social media accounts to project honesty and trustworthiness. Don't just post photos of your homes. You want people to get a sense of who you are as well.
And two other key factors are the people you know and your reviews. If you can show people who loved your work and are ready to let everyone else know about that, so much the better.
When you post on social media that you're doing an open house, what's important is they know you're the one organizing it. The most successful real estate agents are able to put themselves into the stories. You need to be doing that as well.
3. Don't Allow the Digital to Overwhelm the Personal Touch
Marketing automation and technology offer us amazing options in 2019, but here's some very old-fashioned advice: don't forget about something far more basic, and that's building relationships.
Keep looking for ways to add a personal touch. With every opportunity possible, reach out and offer direct help to prospective buyers. As often as possible, visit your clients in person and see how you can be helpful.
Consider that more people on the internet are using ad blockers, so it's going to get even harder in 2020 to reach them with traditional online ads. That's why personal relationships will still make a difference.
4. Aim to be Creative
You'll need to get creative in 2019. Creating videos or opening social media accounts isn't creative — everyone is doing that. In fact, chances are your strongest competitors went digital a while ago. What you want is to be aware of what your competitors are doing, and try to do something that's uncommon.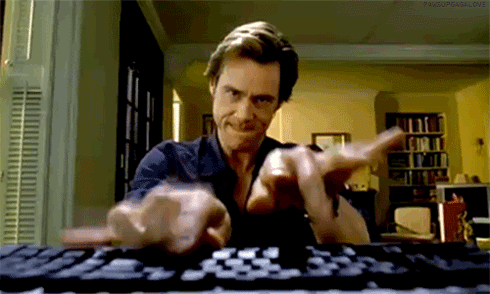 Look to launch new campaigns that focus on smart ways to engage audience members, something your competitors are not doing.
5. Follow How Your Customers Communicate
Considering that technology keeps evolving, we can expect more changes in 2019, for advances still left to the imagination. But be aware of how your customers are communicating with others. Find the ways they like best. And make a concerted effort to reach them that way.
And think about how sophisticated our kids are when it comes to using digital devices. What will mobile phone manufacturers create to excite them? You need to keep aware of that.
6. Provide a virtual tour
Today, buyers are not driving around looking for their "perfect" neighborhood or dream home. Instead, they're scouting Zillow.com, Trulia, or the hundreds of Facebook or Google Ads they're being inundated with every year.
Forget about price, square footage or amenities.
The best sites provide prospective buyers with a virtual tour of the home, going from room to room to see what it has to offer.
7. Create a real estate friendly website.
There are plenty of easy-to-use site providers like WordPress that enable a business to create an appealing site that customers want to visit.
Don't rely entirely on the written word — provide plenty of photos and visuals.
After all, 83 percent of all home buyers* want to see pictures of properties online.
Make your site user-friendly and easy to navigate. Include text, images and stories that excite your prospects and help them build an emotional attachment with each featured listing.
Most of all, showcase why you can serve them better than the agent down the block.
"Internet usage on mobile devices account for over 60% of all internet traffic, overtaking usage coming from desktop computers. While this outcome was seen by a consensus of market analysts as inevitable, few predicted how soon this transition would take place, or the brisk pace that mobile internet traffic currently outstrips that of PCs. The writing is on the wall for business sites, and the real estate market is certainly no exception: go mobile now, or be left behind in the dust of your competitors." — IndxCentral
Focus on your years of experience in the region. Sell your special techniques, like the way you stage a home or take photos. Or, point out your personalized approach to selling each property.
Whatever makes you stand out from the crowd, make sure your website communicates that message well.
8. Remember Mobile users
Studies show that 52 percent of all homebuyers* have used an iPhone in their home search. Any strong real estate marketing plan uses this to their advantage by optimizing every page for their mobile buyers and sellers.
Make sure your site has been adapted for iPhones, Androids and every other mobile device. Don't lose out on these customers with a site that can only be read on a desktop.
9. Solidify your brand.
2019 is the year of the brand. With more of a focus on authority, brands are quickly becoming one of the single most important factors in determining trustworthiness among consumers; developing your brand now more than ever is essential to your business. You need to have an identity the people know, and more importantly, that people trust
Why do 88 percent of first-time buyers still use an agent when buying a home? Buyers want to do business with someone they can trust.
Don't use your website or social media presence just for your listings — create your own brand.
Emphasize who you are and why you stand out in the field. Use your site to demonstrate why you're going to make the entire home buying process simple and cost-effective for buyers.
If buyers feel they can trust you, you've made a connection that will likely pay off handsomely in terms of future word of mouth business.
10. Optimize Your Website
Make sure that your real estate website is keyword optimized. This means creating compelling content for your pages and blog posts that will get you ranking #1 on Google or Bing.
This means doing your own keyword research, but don't worry, that's not too hard. There are tons of tools out there you can use to help you find the keywords you need, such as Ubersugget or the Keywords Everywhere extension for Google Chrome.
If you don't feel like doing keyword research just yet, just remember, since you have a local real estate business, you can use this little trick:
Local Keyword: Location + Service or Service + Location
Each keyword/service should have its own page.
11. Utilize Google My Business
If your business has a storefront, then you should claim your Google My Business (GMB) profile. This takes no time and is worth the little effort for maximum return.
Having your location on GMB means your business will be on Google's map listings, whether that's on Google Maps (on mobile) or on Google when someone is searching at home or on their desktop.
About 46% of all Google searches are done to find local businesses and Google My Business search results always show up on top of the search listings. What does that mean? You can be right there at the top.
Check out our Google My Business "how-to."
12. Use Email Marketing
Whoever said email marketing is dead? The simple truth, it isn't. Email is still one of the most proven methods for keeping people up to date on offers, and what's going on in the real estate market.
About 91 percent of consumers check their email daily. This is your own channel and way to communicate with prospects. It's also important to note that emails convert better than many other forms of marketing. It's estimated that someone who converts by email is likely to spend 138 percent more than someone who converted over other means.
You can collect more email addresses by offering something tangible for potential clients or leads in the form of lead generation. You can do this by offering a tutorial, or a how-to guide to buying a home on a landing page or Facebook ad and collecting emails.
Remember, there's not a single "right way" to build a marketing strategy.
Do you need more marketing ideas for realtors in 2019? Do you need help figuring out what real estate marketing tools you should use? Chatter Buzz Media has real estate marketing strategies that can help both agents and home builders nationwide. Feel free to contact us at 321-234-0559.
* Data sourced from Contactually.com, Trulia.com, Zillow.com and Realtor.org
Do need someone to help you achieve your growth goals - then let us help you crush them? Let's chat!
FREE DIGITAL
AUDIT
Start with our free and simple SEO audit tool to get you started.
View details
Top categories
Join newsletter
NEVER MISS A BEAT. GET CHATTER BUZZ NEW CONTENT IN YOU INBOX